Worth More Standing: CJL Joins Local Forest Defense Effort to Save Flat Country
---
Climate Justice League
#climate
#event
Climate Justice League Joins Fights for Forest Defense
On October 8th, Cascadia Wildlands and Oregon Wild hosted a flotilla on the McKenzie River to oppose the pending Trump-era "Flat Country" timber sale in Oregon's Willamette National Forest.
The vast majority of the proposed logging in this sale would be in mature and old-growth forests with over 1,000 acres of clear-cut style logging, even though President Biden this year ordered his administration to prioritize conserving these forests as a crucial climate protection.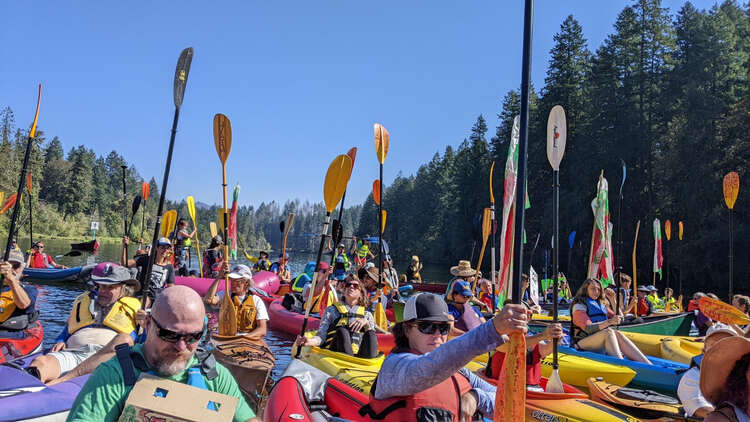 Within the Flat Country sale are the headwaters of the McKenzie River, which flows down from the Cascade Mountains to provide fresh drinking water to hundreds of thousands of residents in Oregon's Willamette Valley. In addition to the benefits this old forest provides for clean water, clean air, and wildlife, this is a special place for outdoor enthusiasts across Oregon. The McKenzie River is a popular destination for fishing, rafting, drift-boating, and kayaking, and we can't wait to celebrate its natural beauty with you while we demand its protection.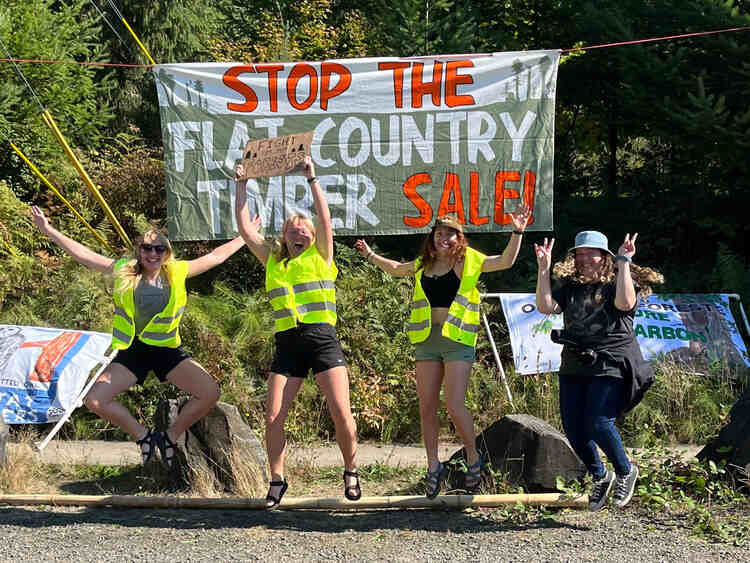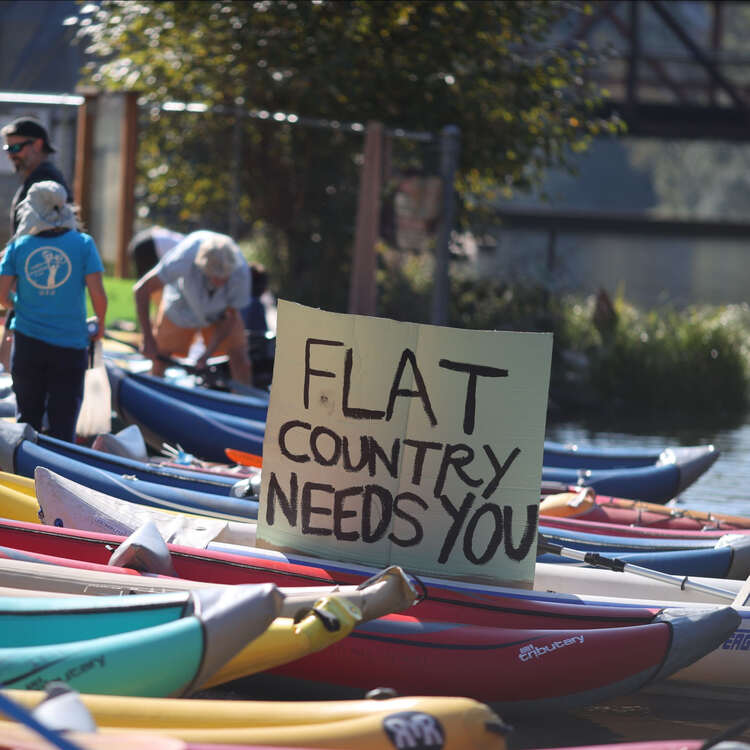 Some members of Climate Justice League joined over 100 "kayaktavists" on the river to rally against the old-growth logging sale. Climate Justice League has been involved in forest defense efforts for several years and has repeatedly partnered with Cascadia Wildlands and other local organizations doing this work.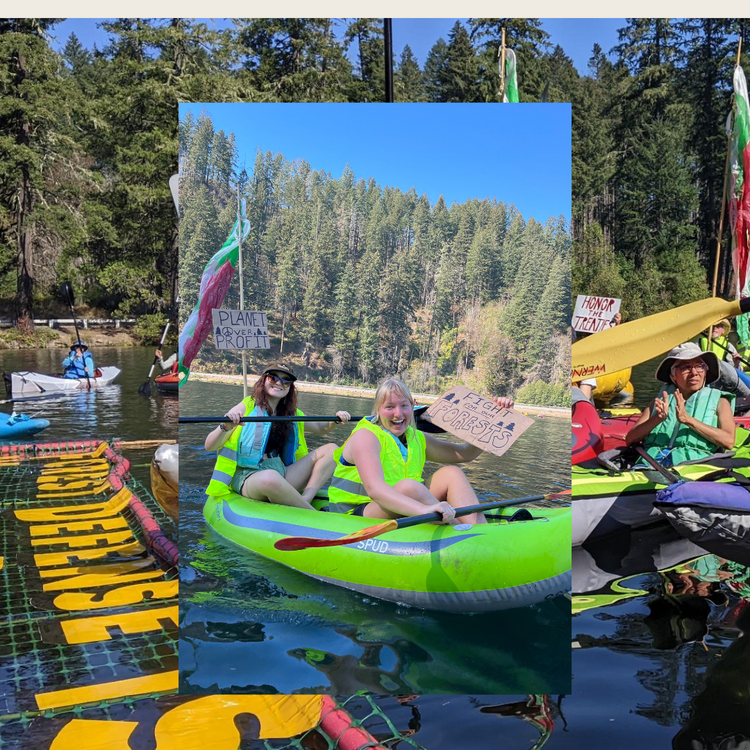 Check out what some of our members had to say about the flotilla!
"The flotilla event was a great way to start the fall term for CJL! It was an amazing experience to get to spend the day with such experienced organizers as well as see our own CJL members stepping up into volunteer positions the day of! Working to save the old growth forest and land proposed in the flat country timber sale is important and I would love to see more folks from CJL getting involved!" -Abbey
"In case you didn't know, the Flat Country Timber Sale is set to log over 2,000 acres of older forest near the headwaters of the McKenzie river. Not only will the forest be affected, but so will the watershed that we kayaked and paddle boarded on during this flotilla! I think it is unacceptable and so do the 100+ people from our community who showed up for this amazing action!! It was great to collaborate with such awesome people and hear about what's to come!" -Jazz
"I participated in the Flotilla to oppose the sale of Flat Country because the destruction of the land is horrible for the ecosystems and the indigenous peoples of the land. Participating in the rally showed me that there is a wonderful community of people who also oppose these environmental injustices." -Soleil