Weaving Resistance
---
Serbal Vidrio
#resistance
#culture
#art
#feature
#exhibit
#campus
#anthropology
#indigenous
#colombia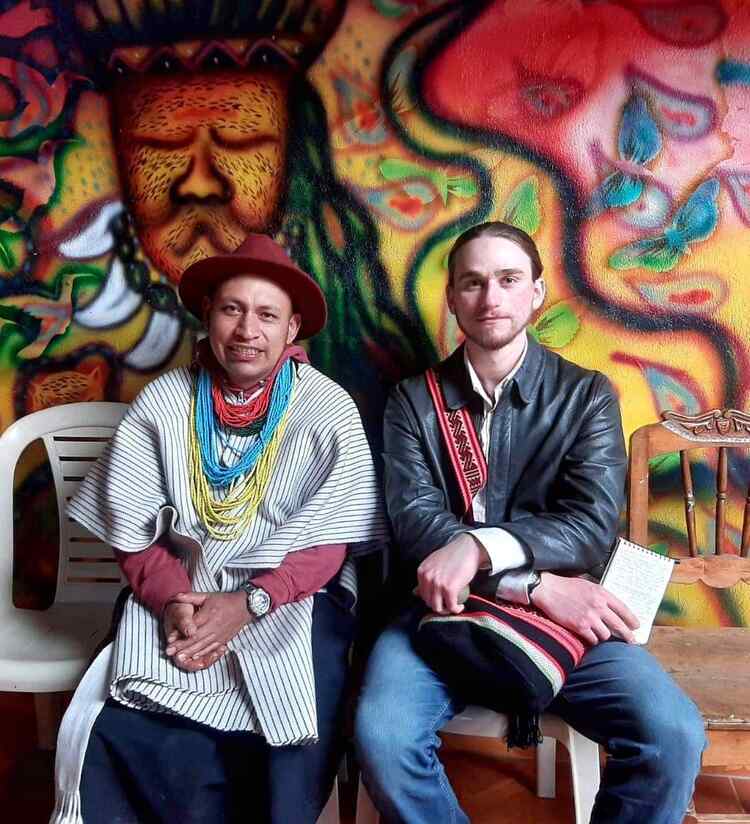 The Kamëntsá are an Indigenous community of southwest Colombia whose ancestral homeland is the Sibundoy Valley, a mountain basin straddling the Andean highlands to the west and overlooking the vast Amazonian lowlands to the east. It is fitting that such a unique geographical position, situated between two vastly different ecological and cultural worlds, should be home to a people as unique as the Kamëntsá, who fuse Andean and Amazonian cultural elements, speak a language unrelated to any other, and whose forms of artistic and philosophical expression are singular in the world. There is no place like the Sibundoy Valley, and there is no people like the Kamëntsá, whose lifeworld astonishes with its depth, beauty, and embodied wisdom.
Weaving Resistance: Arts and Artesanías of the Kamëntsá is an exercise in visual ethnography, bringing together Kamëntsá artforms, fieldwork photographs, and descriptive text contextualizing these diverse visual elements. The graceful contours of a carved wooden mask; the stories told by the sequence of symbols and colors unveiled by the unraveling of a tsömbiach (a type of woven belt with myriad uses); the warm folds of a capisayo (a traditional poncho)—all have their place in Kamëntsá culture, bespeaking deep meanings that tie the people to their homeland and their ancestors.
The Kamëntsá inhabit a relational world in which people, their creations, and the natural world cannot be considered in isolation, but are understood as always existing in relationship with one another. In the shapes, patterns, colors, and symbols of Kamëntsá art—and in their music, poetry, and philosophy—live the natural beings from which their cultural life is inseparable: the gardens, forests, rivers, plants, mountains, minerals, spiritual beings, and animals with which the Kamëntsá have always coexisted. This exhibit encourages viewers to ask what it means to live, like the Kamëntsá, in relationship with the natural world instead of seeking mastery over it—the unfortunate habit of our own society.
Like so many Indigenous communities in Colombia and elsewhere, the Kamëntsá face serious threats to the cultural and territorial autonomy which, as custodians of their ancestral territory, is rightfully theirs. The experience of colonialism past and present, coupled with extractive economic processes such as industrial mining, government development projects such as roads cutting through Indigenous territory and protected areas, the violence of the drug trade, and inefficient and corrupt government bodies—all these forces threaten Kamëntsá lives, livelihoods, and dignity. If the viewer should take anything from this exhibit, however, let it be that the Kamëntsá continue to resist, to remake and reclaim through their vibrant artforms and vital traditions what is theirs.
You can visit Weaving Resistance: Arts and Artesanías of the Kamëntsá in Knight Library Room 112, in the West Wing near administration. The exhibit will be up until June 2023.