Shared Services: Corporate Takeover of the University of Oregon
---
anonymous
#privatization
#campus
#corporate takeover
#tuition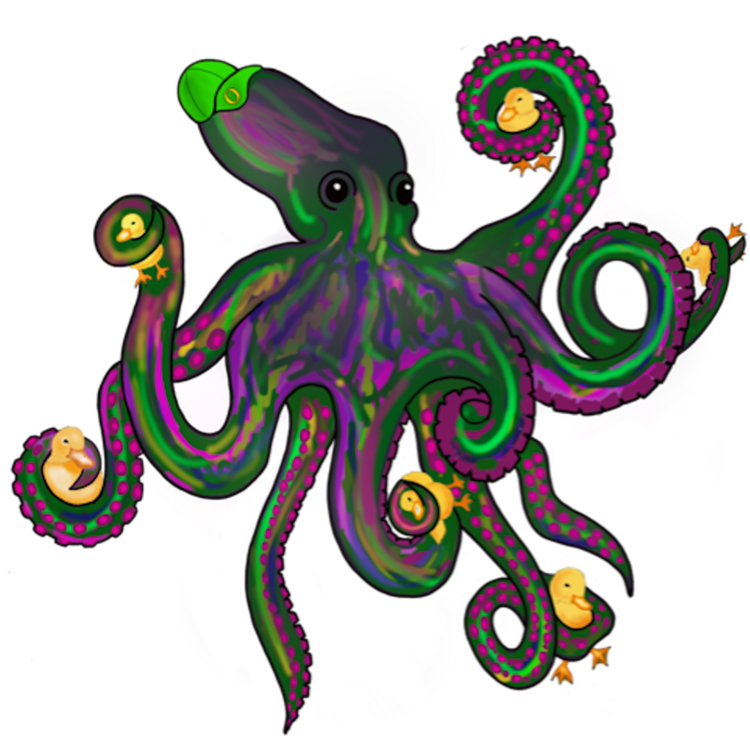 Art by Rosie
In March of 2013, the Governance and Policy Committee of the Oregon State Board of Higher Education published a report titled Shared Services for the University of Oregon. Very few took note of the report's significance and the implications it carried for the future of public university operations. The report begins on page one by citing an example from medieval Europe, "In medieval Europe, individual scholars (often former monks) had collected students for tutoring. Ultimately, they banded together in communities and, later, designated others to provide services for them (charging fees, keeping records, setting the times and places for classes)." Despite their best effort to seek justification through historical precedent, the comparison falls flat as they reference a period that was precapitalist and driven by entirely different motivations than our contemporary society.
However, this is hardly the most concerning component of the fifty-two-page report. On page two the report notes, "The arguments for shared services are fourfold: to hold down costs, to improve service, to mitigate risk, and to ensure consistency. Almost all the efforts now in progress across the United States focus on one or more of these dimensions." The language within the report is clearly conscious of the fact that most people don't want their public University to operate in lockstep with the global capitalist hegemony and thus it is incredibly measured in its descriptions, leading the average reader to assume good faith.
In fact, the report emphasizes multiple times that shared services will be undertaken in an attempt to reduce tuition and improve services of students. However, the report also consistently contradicts this as it emphasizes even more strongly the importance of the University cutting costs as an institution. For example, on page three the report writers note, "Devoting more resources to those aspects of universities that pertain most directly to student success—instruction and student services—demands that universities be efficient and seek the lowest cost and highest quality means of delivering both direct and support services." Similarly, on the next page they note, "But, even if the overall motivation were one of customer service (which, arguably, it should be), the shared services enterprise cannot ignore the cost control and consistency goals of the public and the state."
Additionally, the report lists '12 Principles' of shared services, the most eyebrow-raising of them being: "The Shared Services Enterprise will not be a state agency." Considering that the University of Oregon is a public school, this is incredibly confusing: how could a public school have entirely privatized service infrastructure?
As confusing as this is, it is in line with the ideas put forth by Joshua Hunt in his 2018 book University of Nike: How Corporate Cash Bought American Higher Education, in which he details the massive corporate donations the University began accepting after the state cut funding for public universities by 20 percent in 1990. Between 1994 and 2018, Nike founder Phil Knight donated around $1 billion to the University of Oregon. The author of the book said in a 2018 NY Post interview, "He acts like these are not gifts, but investments from which he expects a certain type of loyalty." Between Knight and the cadre of other millionaires and billionaires who compose the UO Board of Trustees such as Columbia Sportswear CEO; Tim Boyle, Goldman-Sachs board member; Ross Kari, and former special advisor to Hillary Clinton; Toya Fick, this public institution is rapidly transforming into a streamlined corporate enterprise.
Despite these plans being in the works for what would appear to be over a decade, the announcement that shared services would be implemented wasn't made until June of 2022, less than 6 months before the changes take effect at the beginning of 2023. When talking to faculty and staff at the University, it's apparent that there is an overwhelming feeling of uncertainty. Many departments are hoping to receive the services and support they've so desperately needed for years, but others fear that the transition will actually cost them services and leave them with little to no support. The laundry list of changes being undertaken on multiple levels of this institution is too long for this single article, but one of the most fundamental changes being made is the structuring of the departments.
The 32 separate departments that comprised UO are being merged into 8, meaning 4 departments will merge together to form one. For example, Geography, Anthropology, Environmental Science and Global Studies were once four independent departments, but they will merge into one single department at the start of Winter term, 2023. This also means that 24 Department managers, many of whom have worked at the University for nearly a decade, could be let go, while 8 remain to manage the newly merged departmental structure.
The 2013, Shared Service for the University of Oregon report, despite its inclusion of several concerning sentiments and statements about cutting costs, was still somewhat ambiguous in regard to its motivation behind implementing shared services. Now the motivation is clear: cut costs and raise profits by any means necessary.